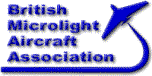 Welcome to the UK Paramotor National Championships 2005 information site.
This years championships will be held on 28 - 31 May 2005, at the Bull 'I th' Thorn Pub, 5 miles SW Buxton in the heart of the beautiful Peak District National Park, Derbyshire.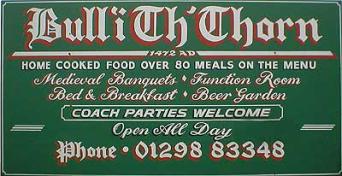 As this is a Bank Holiday weekend why not round up the family and friends and all come along for a great time? We will be based at a first class pub with a family restaurant and pleasant camp site.
With UK and overseas visitors we get to meet new and old friends, learn from each other, spend hours happily talking about the wings and canopies - oh, and doing some fantastic flying too!
Each year the number of competitors grows, as our sport matures and pilots feel experienced enough to compete. This year we want to encourage pilots who have never competed before to come along and have a go. To support you in the run up to the event we will be putting together a programme of communications to help you practise tasks, learn how to improve your engine economy, and generally get more out of your flying. At the event itself we will run workshops, there will be opportunities to question the top pilots and designer/manufacturers on the topic most close to your hearts - paramotoring.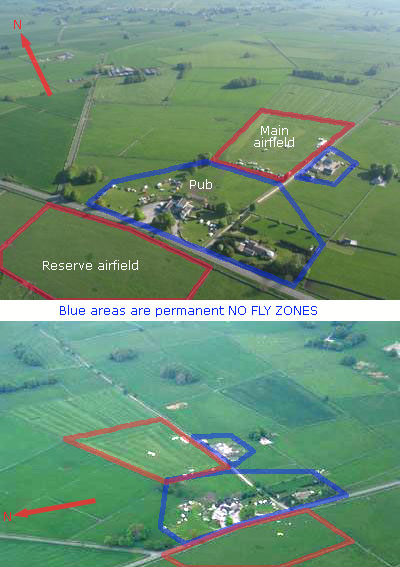 The competition will be run under FAI International rules and will meet the highest standards, with challenging tasks, but with safety always in mind. It will be a great opportunity for aspiring UK pilots to practise and impress the selectors for a place in the British Team that will compete in the European Championships in France in August. For overseas pilots this will be a great event to improve your skills and compete against world class pilots, in preparation for the Europeans.
In the next few weeks the rules and many more details will be put on this site. In the meantime you can register your entry on the COMPS website. If you are not already on the comp email list, but have got this announcement via a friend or off an associated web site, but would like to be included, then please send a quick note to ed@pilotsPPGclubUK.co.uk and you'll be added - so you won't miss out.
Although the championships are organised by the BMAA , competitors need not be a member of any particular national organization. The only essential requirements are that all pilots must have 3rd party insurance valid for competitions and they must have pre-registered on the COMPS website.
So rush off now and put that date in your diary: May 28 - 31 UK Nats 2004
Contact:
· Competition Director: Richard Meredith-Hardy
· Webmaster: Ed Cunliffe: ed@PilotsPPGclubUK.co.uk
What happened at:
· The 2004 UK National championships
· The 2003 World championships
· The 2003 UK National championships
· The 2002 European championships
· The 2002 UK National championships
· The 2001 World Air Games PPG Championships
· The 2001 UK National championships
· The 2000 PPG European Championships
· The 2000 test World Air Games PPG Championship
· The 2000 UK National championships
· The 1999 PPG World Championships
Other information:
· PilotsPPGclubUK discussion group