Waiting for the weather again
Refuelling was completed between 7.30 and 8.30, the plan was to open the task at 8.45 but the wind is too strong for a task so there is an indefinite delay. 
The forecast looks good for later.  In the meantime we wait.  The task is a 'speed triangle and out and return'.  With a limited amount of fuel (6 litres) pilots must fly a triangle of about 25km, return to the field, and then, with their remaining fuel fly as far as they dare, land, get a witness signature and then return to the field… without running out of fuel.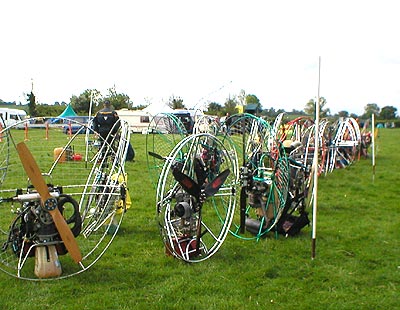 Machines in the 'secure area' fuelled up with 6 litres ready for the task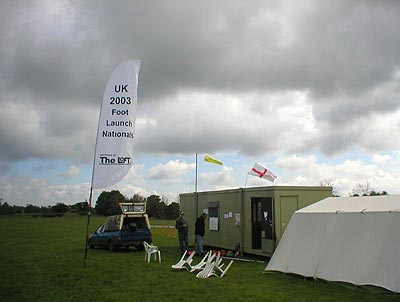 Still windy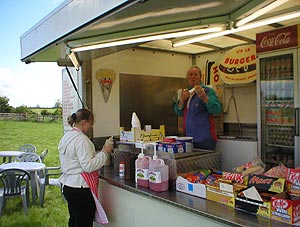 Breakfast!