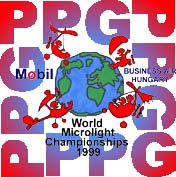 Home
Info
Task 1, Precision takeoff & landing
Task 2, Pure Navigation
Task 3, Speed triangle and out & return
Task 4, Fast / Slow
Task 5, Kicking Sticks
Task 6, Navigation, precision & speed
Task 7, Endurance
Task 8, Kicking Sticks
Final scores
Summary
World PPG Championships 1999, Director's report
It was intended that this site would be built as the competition progressed. The site is set up so each menu item, the scores from a task or a photograph for example, could be mailed as an attachment to a special address on the flymicro.com server and it would be indexed and placed on the site automatically...
Unfortunately there was no telephone line at Matkopuszta so this is a retrospective look at the championships instead.
All comment on this site is the personal view of the PPG competition Director and should not be taken as anything else.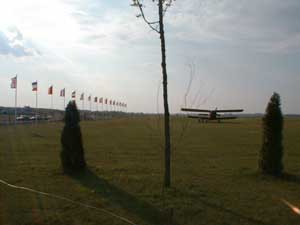 All was well in central Hungary....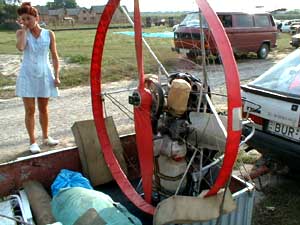 Then the competitors started to arrive (This one is Hungarian)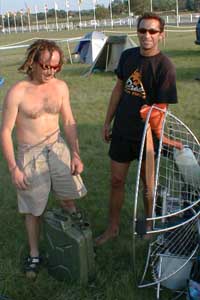 ...The defending Champion, Ramon Morillas from Spain (left)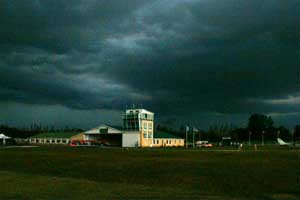 Then the weather changed....