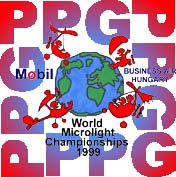 Home
Info
Task 1, Precision takeoff & landing
Task 2, Pure Navigation
Task 3, Speed triangle and out & return
Task 4, Fast / Slow
Task 5, Kicking Sticks
Task 6, Navigation, precision & speed
Task 7, Endurance
Task 8, Kicking Sticks
Final scores
Summary
Comment & Pix Task 2
This task was delayed overnight to Sunday morning. It relied on the idea that there were distinguishing features at each turnpoint which the pilot should note down as proof he has been there, rather than take a photo (which are a big pain for the organisation to analyze).
Because of the overnight delay - and the worry from some teams that others may have sent out scouts, the task was converted to mandatory photos.
It is interesting to compare the "declared" score and "photo evidence" score of each pilot. The top pilots in the task all scored equally well, others had camera trouble or were unable to answer the questions correctly.....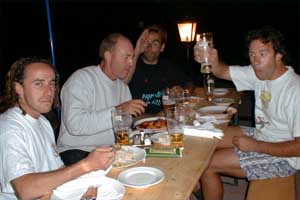 The Spanish team attempting to boost Ramon's morale after a camera failure in task 2.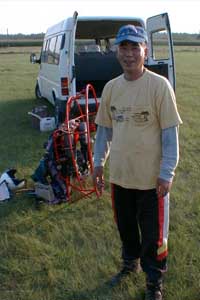 Yukio IWATA