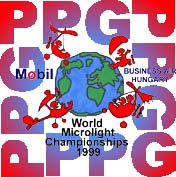 Home
Info
Task 1, Precision takeoff & landing
Task 2, Pure Navigation
Task 3, Speed triangle and out & return
Task 4, Fast / Slow
Task 5, Kicking Sticks
Task 6, Navigation, precision & speed
Task 7, Endurance
Task 8, Kicking Sticks
Final scores
Summary
Comment & pix Task 4
A completely standard task except for the starting procedure. How to get 35 pilots through before the weather changes?? Answer: Run 2 the courses side by side simultaneously with a pilot in each at any one time and give each pilot a 90 second slot to start the course or get a 20% penalty. Most managed it and the whole thing took less than 2 hours.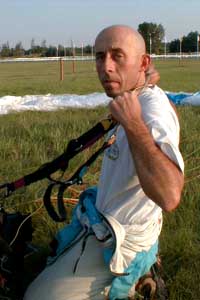 Juan MORILLAS looks happy!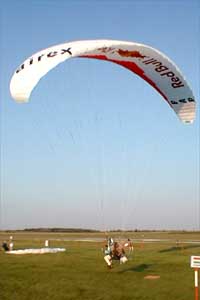 Ramon MORILLAS takes off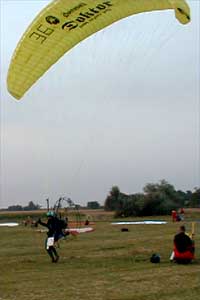 Zdenek ANDRLIK takes off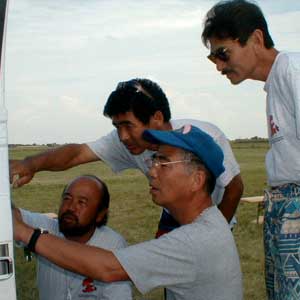 The Japanese team check their scores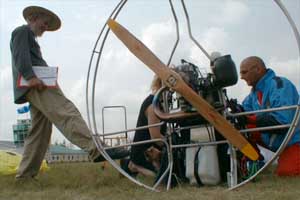 Vittoriano ORAZI's dog defends his master from Gordon the marshal.