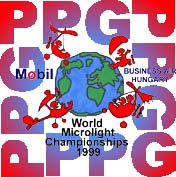 Home
Info
Task 1, Precision takeoff & landing
Task 2, Pure Navigation
Task 3, Speed triangle and out & return
Task 4, Fast / Slow
Task 5, Kicking Sticks
Task 6, Navigation, precision & speed
Task 7, Endurance
Task 8, Kicking Sticks
Final scores
Summary
Task Sheet
KICKING STICKS (3rd attempt)
Takeoff in decks 1 & 2, odd and even as usual. There will be no takeoff control.
Fly around the back of wooden houses and wait your turn in area 1 to start the course.
If a red flag is waved at you, you have missed your slot and you must go the waiting area 2. You must not leave waiting area 2 until all PPG's have gone from waiting area 1. A longer period will be allowed for the first of the 2nd attempt pilots then 90 seconds allowed as usual.
After you have flown the course - land on deck 3
Start about 18:00 - depending on weather…….